Specialist High Skills Major

What are Specialist High Skills Majors?
Specialist High Skills Majors let students focus on a career path that matches their skills and interests while meeting the requirements of the Ontario Secondary School Diploma (OSSD). Students receive the SHSM seal on their diploma when they:
complete a specific bundle of 8-10 courses in the student's selected field
earn valuable industry certifications including First Aid and CPR qualifications
gain important skills on the job through cooperative education placements.
Who are they for?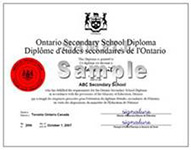 Grade 11 and 12 students who are:
heading for apprenticeship training, college, university or the workplace
wanting to identify, explore and refine their career goals and make informed choices about their next steps after secondary school.
SHSMs at our School
Health & Wellness
Overview:
The Specialist High Skills Major (SHSM) program focuses on preparing students for further education and training on a career in the vast field of Health and Wellness. Kinesiologists, childcare workers, hairstylists, audiologists, fitness instructors, doctors, nurses, physiotherapists, youth care workers, and medical technicians are just some of the numerous and varied occupations in the health and wellness sector. Students will complete their Grade 11 and12 course requirements. Students will be actively involved in co-op, work experience and reach ahead activities as well as receiving certification on Coaching, Personal Trainer, CPR, First Aid, Fitness, Infection Control and SHMIS. This SHSM is open to students from all secondary schools in the Durham DSB and neighbouring Boards.
Student Profile:
Interested in Health and Wellness
Leadership Skills
Desire to reach ahead for future growth opportunities
Interested in pursuing a career in sport, fitness, recreation or health services
Enjoys working in a team setting
Enthusiastic and willing to learn new skills
Interested in developing new partnerships in education, business, sport and recreation
Exit Path:
Upon graduation from high school, students may:
attend Community College (with prerequisites as outlined by individual college and program)
attend University – (with prerequisites as outlined by individual university and program)
obtain employment in Health and Wellness
take advantage of certifications and opportunities gained through experiential learning
begin an apprenticeship